Inventory of Nuolang's main T-shirt fabrics

2022-03-22
Pure cotton T-shirts have won everyone's trust, but the technology and related knowledge of T-shirt fabrics in the pure cotton era are still changing. New polymer polyester-cotton T-shirts are also being pursued by everyone, and new environmentally friendly fabrics are also becoming popular.
Commonly used fabrics for making T-shirts include pure cotton, polyester-cotton hexagon, herringbone pattern, stripe, mesh, etc. Now many new fabrics have been developed, such as modal, polymer hygroscopic fiber, collagen, etc. Cotton fabric counts are usually 21 and 32, and the gram weight is 160 grams to 320 grams. (Polyester refers to chemical fiber)
There are still many details to know about the knowledge of T-shirt fabrics. Nuolang will introduce the main T-shirt fabrics one by one.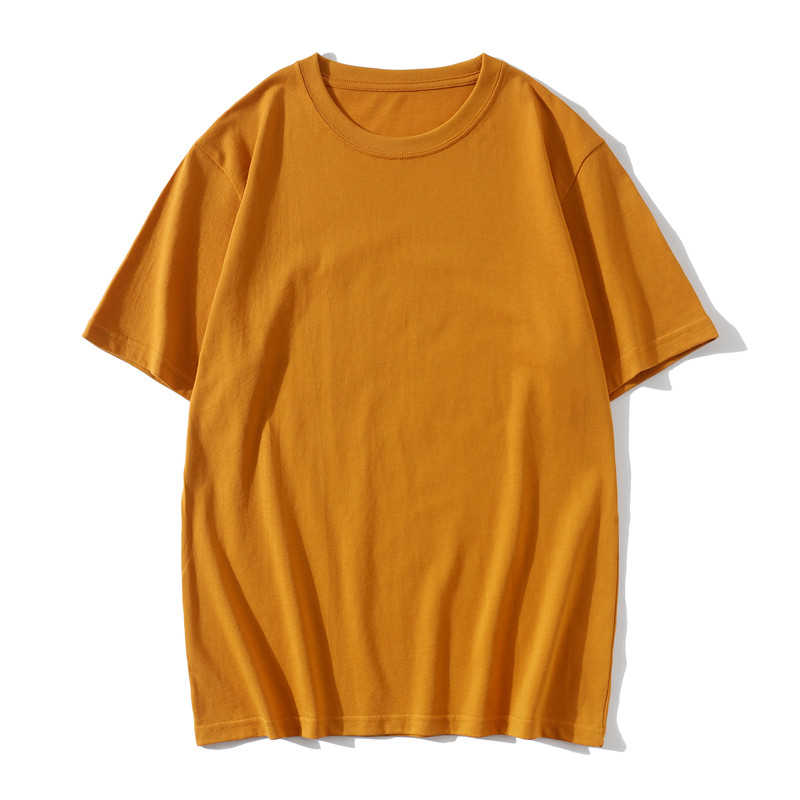 (Nuolang's T-shirt)
【 Natural Color Cotton 】
In the production process of natural colored cotton, there is no need for drifting, scouring, dyeing and other processes, and the finished product does not contain any harmful substances such as formaldehyde, hot dyes, heavy metals, etc., which truly realizes zero pollution in the process of planting and processing, and becomes a complete green product.
Colored cotton fabric not only feels good, soft and comfortable, but also deepens in color after washing, showing the pure and simple natural style of colored cotton.
The clothing made is comfortable to wear, has the functions of anti-mildew, anti-itch, anti-static, and integrates health care, comfort and beauty.
【Silk Knitting】
Silk is a kind of pure natural protein fiber, which contains amino acids necessary for the human body. It is known as the "Queen of Fibers". Because silk does not cause any pollution to the human body and the environment, it is called green fiber.
Silk has good hygroscopicity, can absorb ultraviolet rays, low thermal conductivity, antistatic, soft luster, and its products have unique green health care functions.
Stretch silk knitted fabric is a novel and high-grade product. It uses shrinkage-treated raw silk and collagen extracted from raw silk to combine to make silk with permanent elasticity. Using this raw material, it is woven into jersey or rib fabric with spandex fabric. High elasticity, coolness of hemp, and drape of silk, it is an ideal fabric for making high-end T-shirt clothing.
【Lycra Elasticity】
Lycra stretch fabric is a very popular clothing fabric now. Therefore, this kind of fiber can be stretched very easily, and can stick to the surface of the human body after recovery, with little binding force on the human body.
Lycra can be interwoven with any other man-made or natural fiber to increase the fabric's close-fitting, stretchy, and natural-looking properties, greatly improving the fabric's performance without changing its appearance.
Lycra elastic fabric The fine and smooth texture makes the clothing not only beautiful in appearance, but also firm and durable, especially comfortable to wear, stretches freely, has a good adjustment effect on the body shape, and can show the graceful curves of women properly.
【Milk Fiber】
The fabric is soft and smooth, drapes and flows, and has a silk-like feel and style. Milk fiber fabric has the unique functions of moisturizing skin, antibacterial and anti-inflammatory. By weaving or knitting the milk fiber blended with other fibers into fabrics, the properties of the fabrics and clothing can be improved.