Three Points Need To Know Before Customing!

2022-03-19
Whether you are attending a formal occasion or wearing it in daily life, a decent tailored suit always inadvertently reflects your literacy, taste and attention to detail.
Customized suits are more comfortable and fit, always make a person elegant, intellectual and confident, and are always one of the best choices for successful people. However, what should be paid attention to in tailoring of suits? Nuolang has sorted out the three points that you need to pay attention to when customizing suits.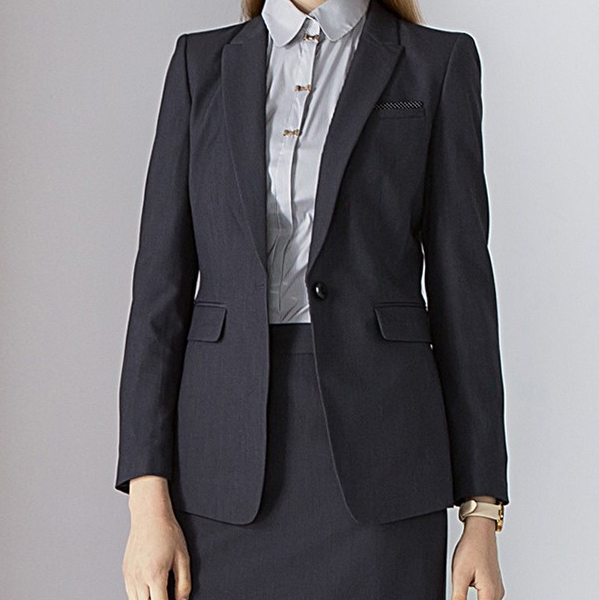 (Nuolang office administrative uniform)
1.Fabric
This is the detail that best reflects the value of a suit!
A good suit must choose the best wool fabrics, and the raw materials must come from the best places of origin. For other clothes, black may be the traditional classic color, but when it comes to suits, blue is the must-have color, and a high-quality navy suit is a good choice whenever you want. Also gray is often overlooked, but is recommended - it makes you appear professional and humane.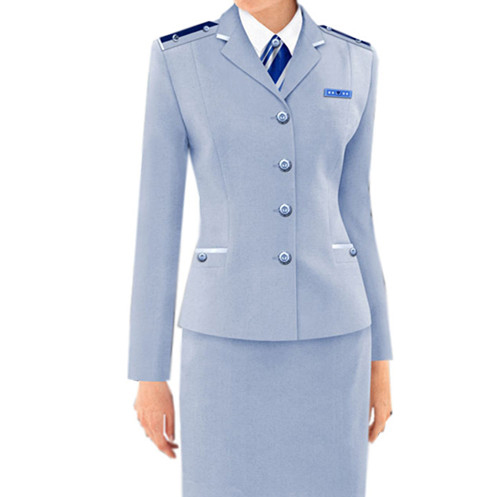 (Nuolang Air Traffic Uniform)
2.Cutting
In addition to the fabric, the most obvious thing about the texture of the suit is of course the tailoring.
This is not just the legendary "model". Classic suits all use the so-called "canvas tailoring" method, that is, between the fabric and the lining, there is a layer of hand-sewn lining. In order to maintain elasticity, horsehair and other materials are added. This is the soul of a suit.
Most of the suits sold in stores today have this layer of lining directly bonded, which may look quite stylish, but once it is dry cleaned at high temperature or worn for a long time, it is likely to be deformed.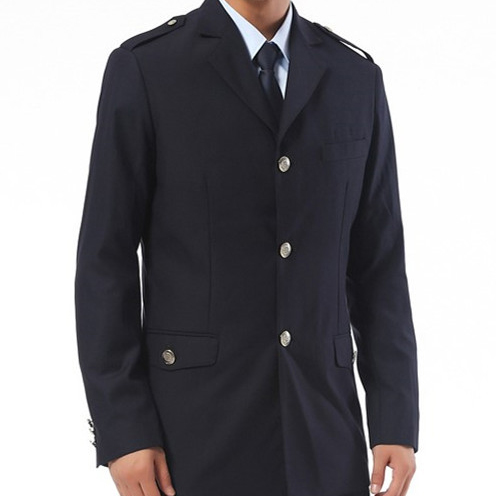 (Nuolang Air Traffic Uniform)

3.Collar
The choice of collar type is a matter of opinion, and everyone can choose a different collar type according to their own preferences. But basically the collar type determines the style of the suit, and the effect will be very different.
For example, the height of the lapel can be adjusted visually. Tall people can choose a lower bar, and vice versa. Generally, the faces of Asians are larger and flatter than those of Westerners, so wide collars are more suitable. A very narrow neckline may only look good on handsome models, and may not be suitable for everyone.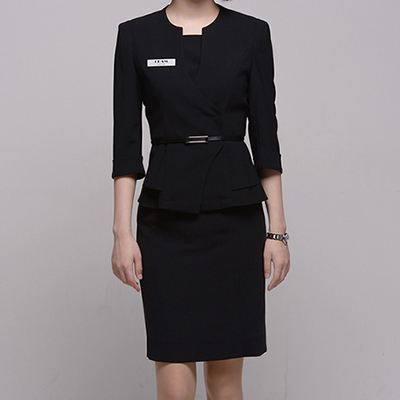 (Nuolang shopping mall uniform)
Nuolang clothing has a professional uniform research and development organization, if you need customization, you can contact Nuolang customer service, we will provide perfect professional services
We provide professional uniform design services for each customer according to the positioning and requirements of each customer.